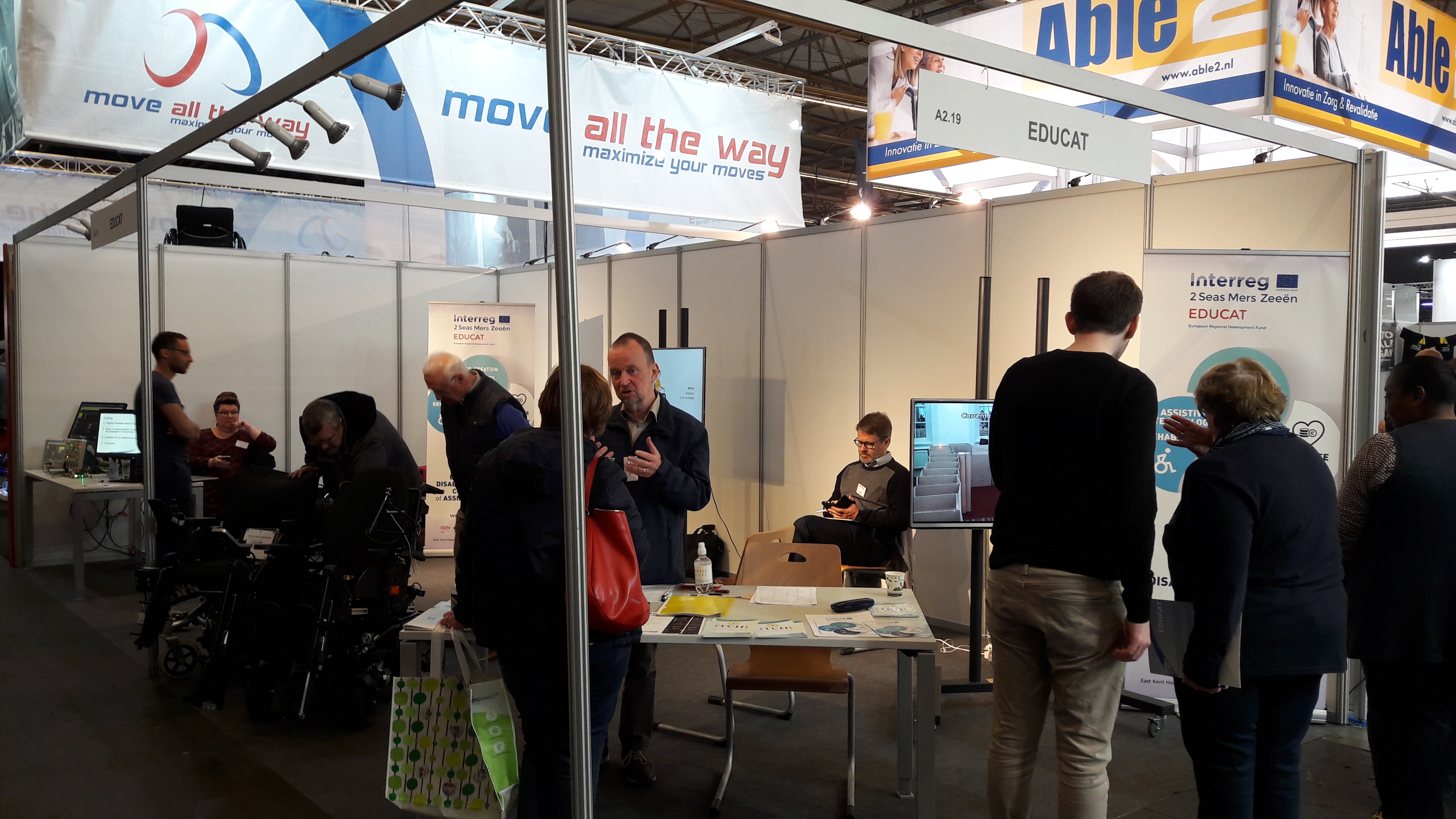 From 25 to 27 of April 2019, we were at the Flanders Expo of Ghent for REVA 2019, the leading Belgian exhibition for people with a disability. REVA gathered more than 16000 visitors in 3 days.
REVA is the ideal meeting place for manufacturers and suppliers of products, organisations offering services, associations of people with a disability and visitors.
REVA was a great opportunity for us to present our e-platform iTCH and what it may bring to the users.  to the visitors of the EDUCAT booth.

More than 50 persons visited our booth EDUCAT. Among them healthcare professionals, disabled people and their families, students, companies. We also presented iTCH during a lecturer in REVA Study.
More than 25 people joined iTCH during the event and 9 new ideas and needs have been expressed.
We were very happy to explain you why we have created the platform iTCH and what can people and companies do on it.
Together, we can change the daily life of people by developing the technology that they need!
Join the iTCH network!